PRODUCTS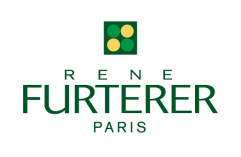 Rene Furterer has been a pioneer in natural solutions for hair and scalp for years and is the most popular hair brand in Paris. The company is a part of French pharmaceutical company and worldwide phyto-cosmetology specialist, Pierre Fabre Laboratories, allowing it to incorporate a careful and exclusion selection of pure essential oils and plant extracts from all over the world to deliver optimal results for any hair and scalp type. Rene Furterer has created a scalp and hair care method based on an old rural principle that says in order to ensure a good harvest, the soil must be enriched by preparing, plowing and sowing it with the best products.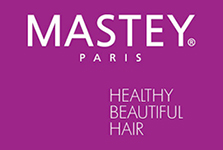 Mastey hair color is "the best choice for eco-friendly, green focused, & organic hair salons around the world."The unique combination of ingredients color, repair, and re-moisturize the hair during the color process and makes Mastey Hair Color the stylists choice for providing healthy beautiful hair color results for their clients. Mastey uses no ammonia, no p-Phenylenediamine (ppd), and no gluten, and uses conditioners and antioxidants to help bring natural looking healthy color to even the most damaged hair.

Sukesha and its parent company All-Nutrient are committed to products that yield the most gentle, yet effective, results because they are comprised of natural and organic raw materials that reduce the exposure to pesticides, unnecessary chemicals, and synthetic fertilizers. We are especially proud to work with companies such as Sukesha that are committed to ethical, cruelty-free products, made right here in the US.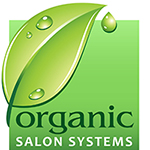 Organic Salon Systems is kind to hair and kind to the planet. Their high-performing organic color uses the maximum amount of certified organic ingredients and the minimum amount of chemicals for naturally healthier hair with longer-lasting color. Organic Salon Systems sources its ingredients ethically, uses them carefully and never tests products on animals. No GMOs, no ammonia and plenty of TLC (tender loving color).

Shades EQ is Redken's best line of demi-permanent hair color. The Shades EQ family features no ammonia for minimized cuticle damage and includes Shades EQ Gloss, a gentle equalizing conditioning color featuring wheat amino acids for healthy shine and incredible coloring.Redken's parent company L'Oreal has been named 6 times as one of the "World's Most Ethical Companies" by the Ethisphere Institute
Are you sensing a theme?
At DL Hairbar, we are committed to using the absolute best products on your hair. We have found that we do not have to compromise your hair health to get great color or the health of our world to stock our styling carts. The lines we use at DL Hairbar are good for your hair, your scalp, and our environment.